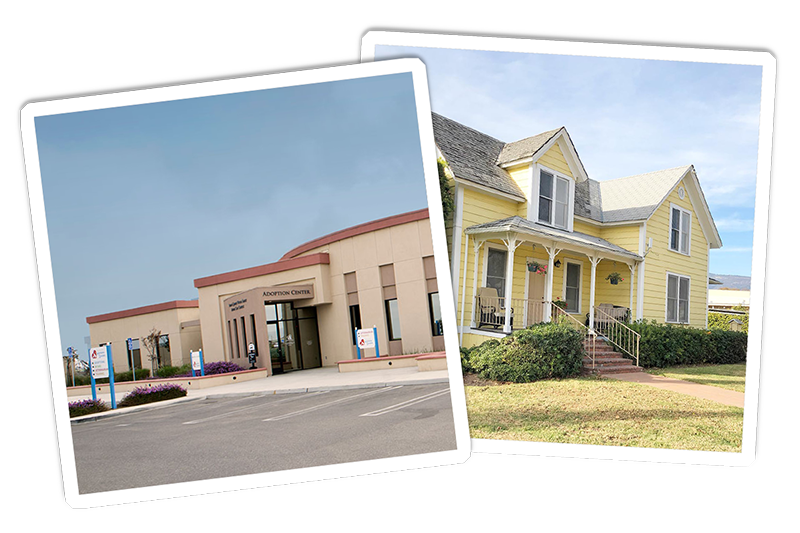 Today, both the Santa Barbara campus on Overpass Road and the Santa Maria campus on Stowell Road serve the community with shelter, animal adoptions, high-quality, full-service veterinary clinics, and behavior training. Both locations offer outdoor play areas for daily socialization and exercise for the canine population, and the Santa Maria campus recently added dog-walking paths.
As a result of the global pandemic, there has been a 300% increase in requests for financial support from the ten communities served by the shelters, and the organization has evolved and adapted to meet the growing need. The clinic hours at the Santa Maria campus were extended and the medical services offered at both clinics were expanded. The organization is the only open-admission organization in the county, ensuring all animals have a chance at a loving home, regardless of age, health, or prior circumstances. The Trap-Neuter-Return program was relaunched and revamped to help mitigate overpopulation of feral cats in Santa Maria. In June 2021, an off-campus dog training facility was opened to accommodate the increased need for behavior training classes in north county.
Generations of donor support ensures that animals always have a place to receive shelter, medical care, love, and support for whatever they need. With supporters like you here every step of the way, the organization is ready to serve the community for the next 135 years and beyond.