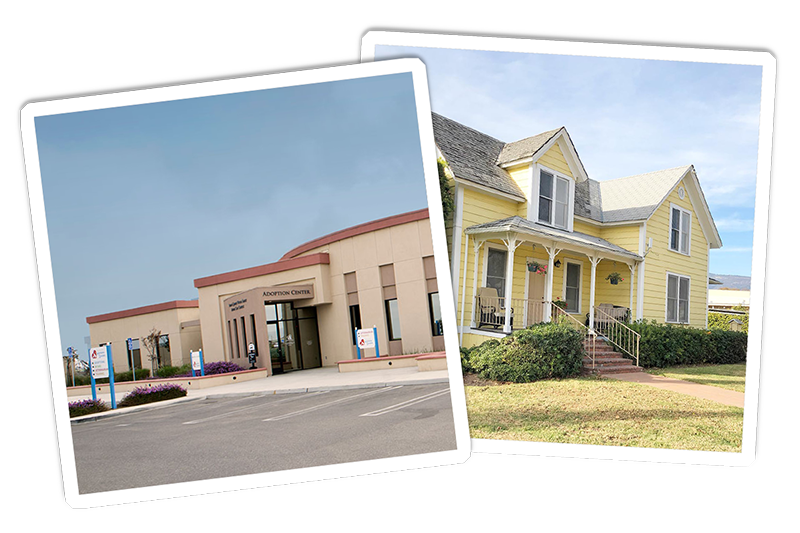 The Santa Barbara campus still occupies five acres on Overpass Road, serving the community with a shelter, animal adoptions, public veterinary clinic, crematorium, and behavior training. Large outdoor play areas provide daily socialization and exercise for the canine population. In 2019, the dog kennels were renovated and cat areas were expanded to improve feline socialization for better adoption success.
Agricultural fields surround the Santa Maria campus where a new facility was built in 2013. This campus serves the community with a shelter, animal adoptions, a low-cost veterinary clinic, behavior training, large play yards, and newly added dog-walking paths.
For more than 100 years, the organization has made great strides in caring for and elevating the status of pets in our lives through community support. Santa Barbara Humane will continue to be the organization that cares for animals and strengthens the human-animal bond. Each community is unique, and the organization is committed to responding in ways that best fit the community at the current time. Until there are no more homeless pets, Santa Barbara Humane will provide enrichment and care to the animals at both campuses until their next homes are found. In addition, the generosity of donors will provide for low-cost veterinary services, education, and training to keep animals in their homes. Collaborating with community partners – local, regional, and beyond – by sharing resources, knowledge, and transfers will expedite the shared vision of a community where sheltering is no longer needed, and we turn to the support of pets and the people who love them.